The UCI Illuminations 2018-2019 Author Series brings influential authors to campus to meet with students and to give public presentations that are open to the campus and community.  The UCI Libraries partners by hosting various book clubs led by UCI faculty for people to discuss the author's works beforehand.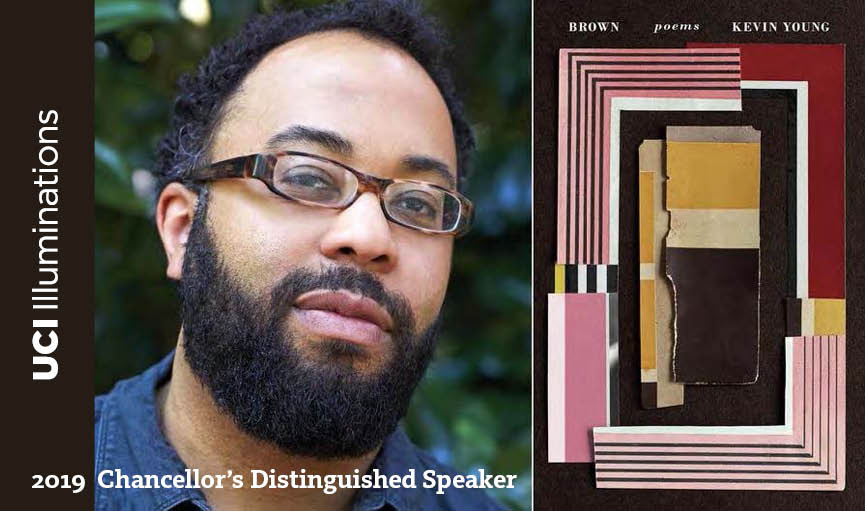 On February, 19, 2019, the UCI Libraries hosted a Book Club discussion on Brown: Poems, written by Kevin Young. UCI Professor Amy Gerstler and visiting poet, F. Douglas Brown led the discussion. Author and poet, Kevin Young, was selected as the 2019 UCI Chancellor's Distinguished Speaker - an honor bestowed to distinguished scholars whose work promotes UCI's ability to respond to global challenges.
Brown: Poems is a New York Times Editors Choice selection and has been featured on NPR and many other national venues. Following its release, Brown: Poems garnered popularity and was not immediately available in stores. However, Professor Gerstler graciously provided copies of the book to ensure that readers would be able to follow along.
Thanks to the wonderful discussion led by Professor Gerstler and F. Douglas Brown, the book club was introspective, engaging and energetic. Co-leaders, Gerstler and Brown, presented the key literary topics and poetry concepts. The event was intimate and encouraged participation by all guests, which included UCI students, faculty, and community members - making for diverse and dynamic conversation.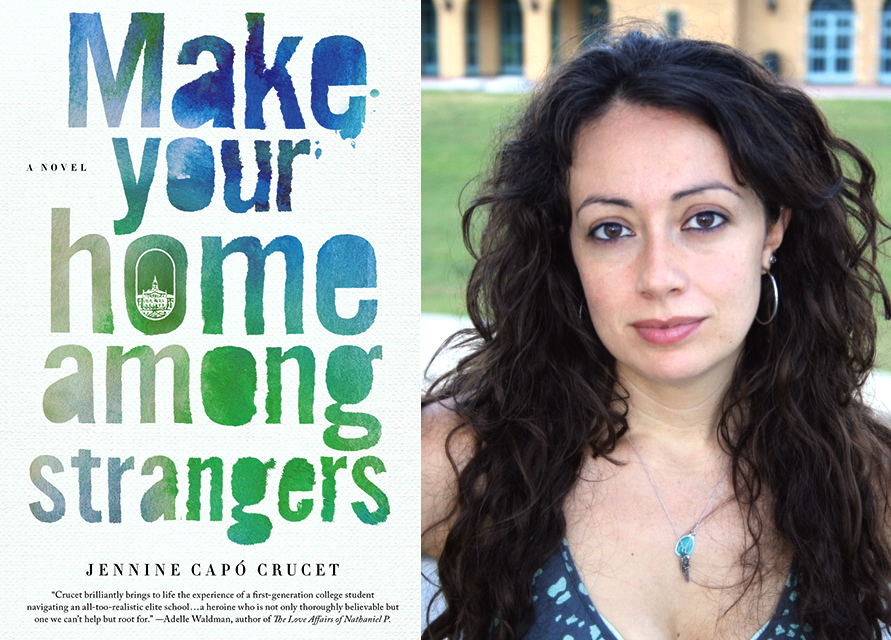 There were also two Book Club events on Make Your Home Among Strangers, written by Jennine Capo Crucet. Capo Crucet is a winner of the International Latino Book Award for Best Latino-themed Fiction and New York Times Book Review Editor's Choice. Make Your Home Among Strangers explores what constitutes – and what can become – a "home".   On April 30, 2019, the UCI Libraries hosted a Book Club at the Libraries' Orange County and Southeast Asian Archive Center (OC&SEAA)  with discussion led by Anita Casavantes-Bradford, Ph.D., UCI Associate Professor, Chicano/Latino Studies and History, School of Social Sciences. On May 2, 2019, a Book Club event was hosted at 1888 Center, led by Rebecca Sacks, UCI Master in Fine Arts Candidate in Fiction. Both Book Club events were well attended in anticipation of the author talk and book signing event on May 8th.